Christ the King Lutheran Church welcomes people
of all
ages and backgrounds,
with joys and sorrows,
gifts and flaws, to come be loved by God.
Rejoicing in God's grace, sustained by God's word
and inspired by God's spirit,
we care for others, work for justice,
pray for peace and share the gospel of Christ.
As we journey through life and its struggles,
our faith and trust in God comforts us.
Please feel free to join us any Sunday or contact us anytime!
G.I.F.T. Hour Growing in Faith Together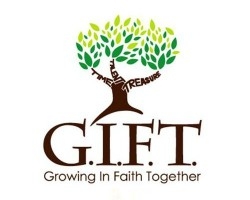 This week, February 4th, please consider joining us for one of the following:
Faith Five: All children and youth are invited to join Beth Mitchell as we learn about the Faith Five - share, read, talk, pray, and bless.
Conversation with Pastor: Last Sunday Pastor shared her reflections on the "state of the congregation" at our Congregational Meeting. Please join her this Sunday and share your response to her report. What are you excited about? What are you concerned about? What ideas and suggestions would you like to share? Your presence is appreciated at this crucial conversation in the life of our congregation.
College Connection:
Please help us pack up our Valentine's packages for our college students.
Welcome Class
Are you Interested in joining Christ the King or in learning more about
our congregation
and the Lutheran Church?
Please join Pastor Selover during the GIFT Hour on
Sunday, February 11 at 10:45 a.m
for a Welcome Class.
Wednesday, February 14th
Service at 7:30 p.m.
Souper Supper with St. Barnabas
at 6:30 p.m.
Christ the King will be hosting our neighbors from St. Barnabas. Please join us!!
Love Offering for HomeFront
We will be collecting a love offering for HomeFront this evening. Please bring gloves/mittens, hats, and scarves for men and women of all ages.
Cross Roads Ash Wednesday Retreat
Pastor Selover is leading an Ash Wednesday retreat for the Synod at Cross Roads from 9:00 a.m. to 3:00 p.m. For more information, call the church office or go to the Cross Roads website by clicking
www.crossroadsretreat.com
.